Shelley Hull's art has been shown nationally for in venues such as the New Museum of Contemporary Art, NYC, University Galleries at Illinois State University, the Arvada Center for the Arts, CO, Blue Mountain Gallery, NYC, and the Red Brick Center for the Arts, Aspen, CO. Her work is in many private collections in the U.S. and in the U.K. She has received awards such as an NEA, Visual Artist Fellowship Grant, 1984 and a Work-In-Progress Grant, Maryland State Arts Council. Her art was selected to hang in the Senate Office of Cory Gardner, in Washington, DC and was on loan through the Art in Embassies program in Suva, Fiji and also Kathmandu, Nepal. Her landscapes reflect a love of the Southwest, of hiking, and of painting the western landscape. Her paintings are contemporary landscapes inspired by, and reflections of, the American West.
For a long time I have been deeply engaged with the Southwestern landscape. When I moved to Denver in 1997 I was able to explore and sketch daily, not just in yearly visits to Colorado or New Mexico. I love to paint the mountains, the desert, cliffs, hoodoos, moraines, cirques, canyons, valleys, clouds and the vast ever changing western sky. The draw of the western landscape for me is both palpable and mysterious; I grew up on the east coast of the United States but coming west feels like a return to 'home'. Being in it and painting it is healing and spiritually uplifting.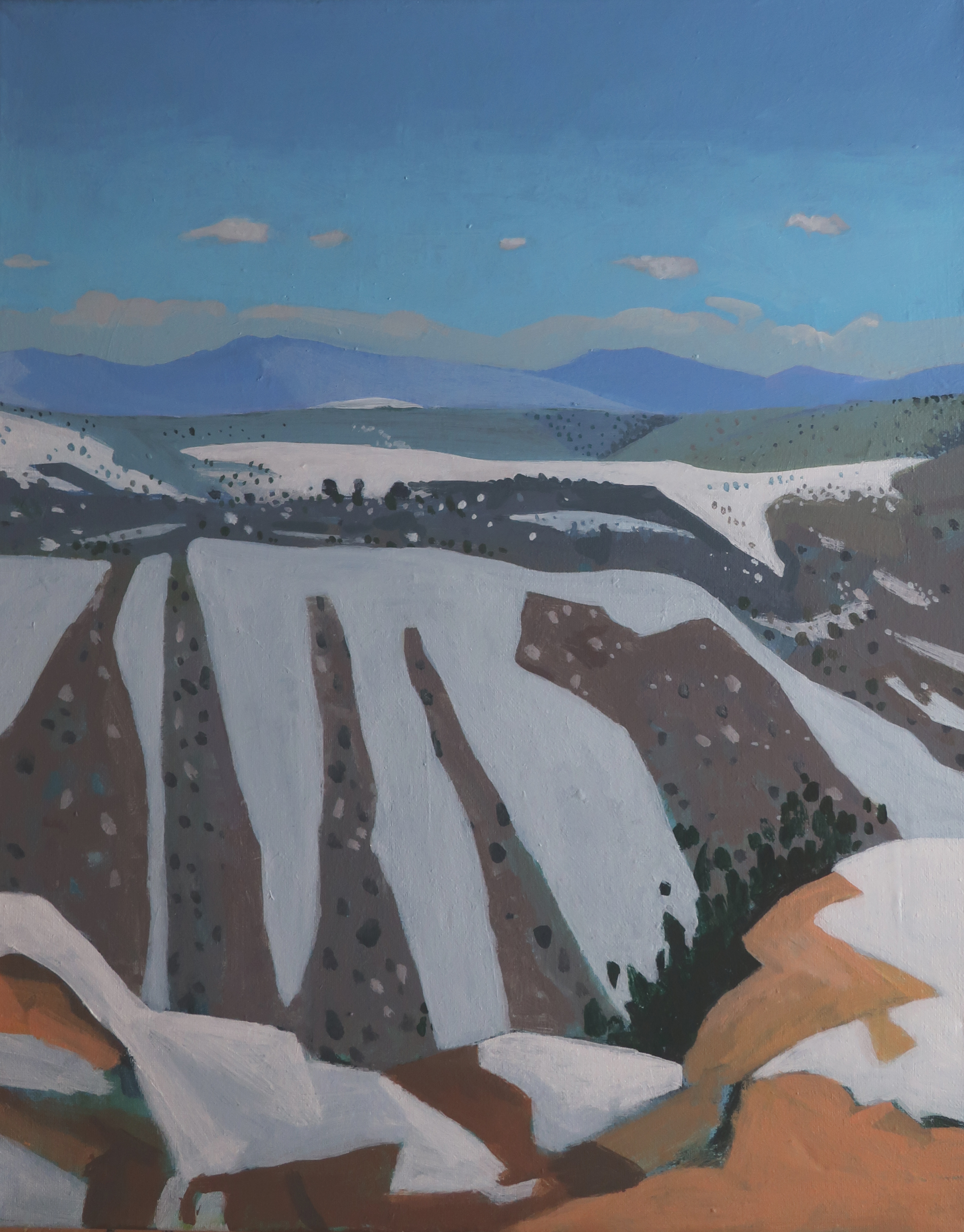 Mount Falcon Winter
Acrylic on canvas, 20in x 16in, 20222
Click on the image above to see a larger version




Current and Upcoming Exhibitions
Finding Common Ground in an Uncommon World, The Collective Community Art Center, Lafayette, CO
November 9, 2022 - January 9, 2023
For inquiries about the paintings, commissions or pricing email me, visit my store on etsy or order prints of some paintings on Artfully Walls ™ and Anthropologie Over the Border .